The Passive/ Active Solar Heated Tiny House Studio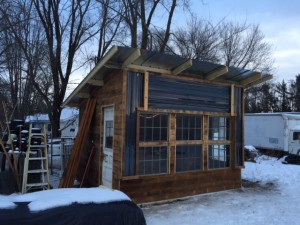 Welcome to our latest experiment!  A little building with an even littler carbon footprint. The goals were to use almost all reclaimed material and heat this small space with nothing but the sun, even on cloudy days or at night.
How is that possible? Store the sun's heating energy in a large water tank and use it later when it is cold. The building is 10′ x 12′, so a big tank would have taken up all usable space, as would a line of barrels. Solution?  A 400 gallon Rain bench.
If you like videos….
Scott describing his mom's studio
Watch it come together
Detail of the 400 gallon Rain Bench
Every Mom deserves a getaway…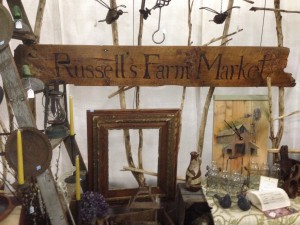 …so when my sister asked me if I wanted to help build an art studio for our mom, I was in.  Mom was leaving for Florida for a week, and the plan was to do a 'while you were out' and surprise her with it when she returned.
See, she does a lot.  No really. A LOT. On top of farming vegetables, growing and selling perennials, repurposing old vintage stuff, painting and selling beautiful oil paintings, making stone and tile mosaics, designing a better rainwater diverter, and packaging diverters to ship when someone buys one online.
As if that's not enough, she is retirement age and would love to retire to spend more time enjoying her family and grandkids.  She just isn't able to.
More than just a studio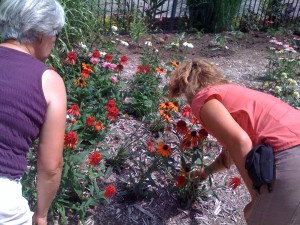 My mom is a wonderful artist, but this is for more than just that.  A few years ago she started having trouble with her eyes.  They would close randomly and for some reason she could not open them.  After consulting multiple doctors, she finally found the answer herself online.  She had somehow developed something called Blepharospasm with Apraxia, a rare disorder in which your eyes blink and hold shut.  It has gotten so bad that she is not even able to drive anymore.
An Inspiration
Through it all, she only seems to get stronger. Even still, just imagine being in her shoes.  How frustrating that must be.  No known cause.  No known cure.  One of current standard treatments is botox injections right in the eyelids, every 3 months.  Sometimes it helps.  Sometimes it doesn't.  Another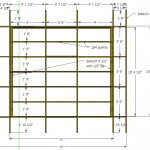 recommended treatment is spending time in direct sunlight.  Mom lives in a great little house, but it totally lacks south facing windows to get sunlight, especially during a Wisconsin winter.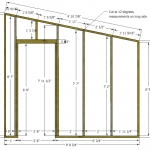 Yet another thing that helps is meditation, and doing things that you love.  For her, that is painting. When she is painting, her eyes stay open.  So we want to make a space where she can paint more.