Easy to do!! You don't have to be an artist but your neighbors will think you are!!!
These are also available on our shopping cart for some areas of the country-or ask your favorite garden center, hardware store or garden club to inquire about wholesale buying.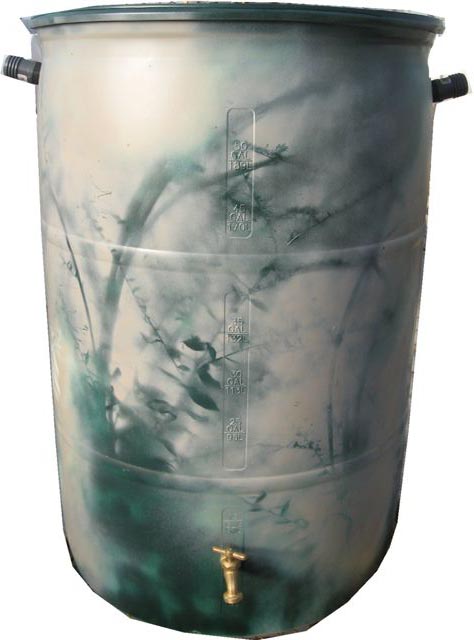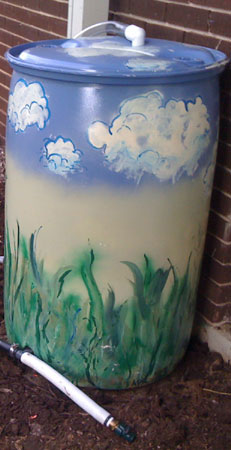 And here's one the kids painted for Monona Public Library, where a few others as well as a Self Watering Rain Planter has been for years now.
Two Saving Rain diverters are installed on the building's 4″ x4″ commercial downspouts