Just how much rain do you get and how much can you collect?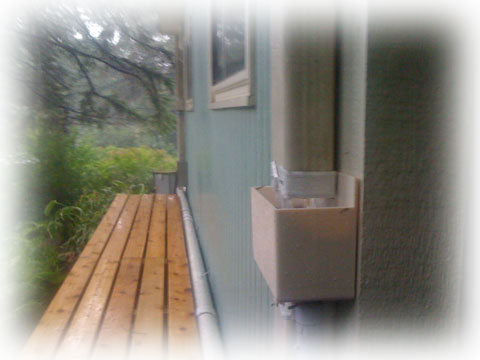 Using a very easy method,  just remember that for every 100 sq. ft. (that's a 10 x 10 area) you could collect 62 gallons in 1 inch of rainfall.
Who lives in a 10'x10′ house?(A modest 25'x40′ house (1,000 sq.ft.) would produce 620 gallons.              That's alot of water!  What if you only have one rain barrel?  Have you thought about all the rain that is going to waste?  Is your barrel just going to overflow?  Perhaps you have a sufficient overflow on your barrel so that it can keep up with all the rain coming in-or do you?