One of our latest designs, a little longer bench that uses 2 standard Rain Bench liners to hold a massive 280 gallons.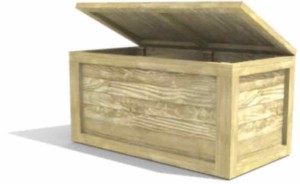 In one bench! Yes, that is correct. This one bench, when you buy the lumber locally according to the shopping list included–
(or better yet have your local handyman or carpenter do it!)
Shown right: different materials, same 280 gal kit. Those plans coming soon!
One bench can hold as much as 5 (FIVE) rain barrels. And look, and function, so much better.