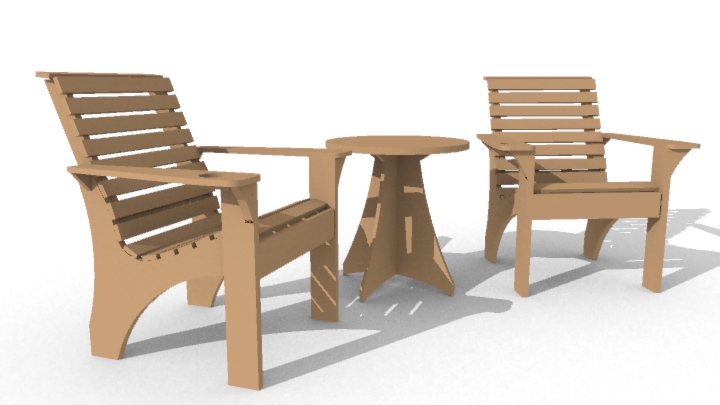 …because putting 670 milk jugs on your patio wouldn't be nearly as comfortable.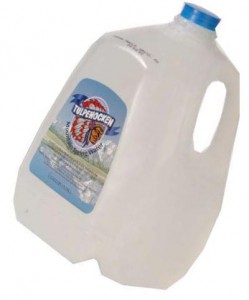 Made from locally recycled plastic from recycling plants in southern Wisconsin, designed and built in Middleton, WI, these chairs offer a ridiculously comfortable and decent looking end use for all of that plastic you've been faithfully putting in your recycling.
Why are recycled plastic chairs (especially Adirondacks) so popular?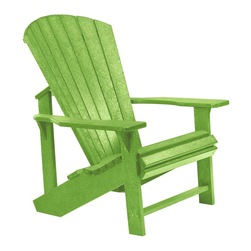 By the sheer quantity of these flooding the market, you would think everyone wants one, or four!  And you might be right– that's what all those Amish craftsmen are hoping…
I think they just symbolize sitting back and relaxing and, to be fair, I'm no Amish craftsman.  In fact, these chairs probably aren't even as nice as most of theirs.  We just have too much plastic in stock and decided to design a few chairs with it, so you win!
Why buy ours vs. the other ones out there?
Ours are made from industrial grade, 100% locally recycled plastic.  These milk jugs have not traveled far to become our chairs.  Not to say the others' have, but we know where ours come from.
All weather, UV resistant.  The color won't fade, although they aren't too colorful anyway, and you can keep them outside basically forever…
But just in case you wanted to store or haul them to a picnic in the park, they fold up.
You think their carbon footprint is small?  The actual footprint is even smaller.  They take up LESS valuable patio space, so you won't be tripping over long back legs that traditional Adirondack chairs have.
These chairs are taller than standard Adirondacks, too, making them easier to get up from.
We cut them from wide sheets, and with horizontal slats up the back can better shape to your body, making them that much more comfortable to sit in.
Beyond the standard beverage holder, they feature a bottle opener just below it under the arm rest.
Less expensive.  At about 1/2 to 2/3 the price of those fancy recycled chairs, you could use some of that extra money you saved to throw a big party and show all your friends how comfy your (and their) old recycled trash is to sit on!
Do we make other stuff than just chairs?
You bet!  Like I said, we have extra plastic lumber we are basically giving away here, so let us know what you are looking for and we will try to oblige.  Here are a few other designs we have been playing around making…
To the left is a side table, with the 24″ height matching the arm rests of the chairs (pictured above)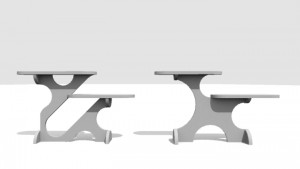 We needed more plant stands, both for house plants and for starting seeds for the garden!  So we call these our 'Swiss' plant stands, mostly due to their resemblance to the cheese…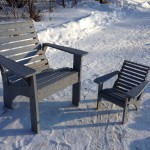 We have ma